Tips for Job-Seeking Millennials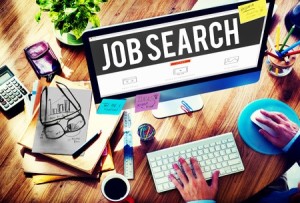 Unemployment claims have remained consistently low, signaling a robust recovery in the job market. This trend is encouraging, particularly for millennials who bore the brunt of the recession—but with employment on the upswing, they now face competition for the best roles.
As the unemployment rate drops and more people find jobs, there is still competition for the best positions. Even with a rosier employment outlook, applicants need to be prepared for job market competition, particularly for the high-paying positions with a positive outlook that everyone wants.
Here are some tips for job-seeking millennials:
1. Network – The most common source for new hires is employee referrals. Professional groups and industry meet-ups are ideal for networking, but don't neglect other outlets for connectivity, like Facebook, Twitter, LinkedIn, Instagram and even Snapchat. Twitter's hash-tagged chats, for example, are a simple way to "get your foot in the door" with like-minded professionals.
2. Go Outside the Norm – A graphical resume can grab a prospective employer's attention aesthetically and demonstrate your skills and experience.  A personal website functioning as a resume can also give those hiring an example of your abilities.
3. Know Your Worth – Research what comparably-skilled employees make at your experience level and in your region. The Bureau of Labor Statistics, PayScale.com and job postings, such as those on CareerCast.com, can assist you in your search.
4. Stay Positive – Attitude still goes a long way in the job search. You may be looking to leave one employer for another, but focus on the positives of your current and past employers when interviewing for new positions.
Source: CareerCast.com
Connect with us on social media: Facebook – Twitter – LinkedIn – Google+